NOTE
: US Citizens do need a visa in order to study in the UK. After being accepted to the program, Brockport will help guide students through the application process.
The City of Preston
Located a short distance from the coastline, the Lake District, and the larger cities of Manchester and Liverpool, both of which have international airports; Preston is also one of the most networked cities in the country. The railway station is just a 10-minute walk away from campus.

For more information on the city of Preston, visit: https://www.visitlancashire.com/
<iframe allow="autoplay; encrypted-media" allowfullscreen="" frameborder="0" height="315" src="https://www.youtube.com/embed/sCdl2-HtwmY" width="560"></iframe>
Housing & Orientation
Housing
Housing with UCLan is available for students to apply on a first-come, first-serve basis.There are around 2,200 accommodation places in University owned and leased halls of residence. Their aim is provide each resident with a guarantee of value for money accommodation, a safe, comfortable living environment and a vibrant, inclusive halls community. Living in their halls provides a fantastic way to immerse yourself into the life at UCLan. The UCLan Residences Team provides a range of services including information about events and social activities, facilities management queries and offer support for other issues.

Students can choose from a list of accommodation and discover the Halls of Residence that is right for them. As all accommodation is self catering you will find very reasonably priced shops and food outlets on or close to the campus. In addition, they offer free interest access students are living in halls owned by leased by the University and 24-hours access to security. En-suite options are available to full year students only.

Students are responsible for applying and paying for their own housing for UCLan.

For more information on University Accommodation, visit: https://www.uclan.ac.uk/accommodation/index.php

Orientation

During the first few weeks of your arrival UCLan will be running a Welcome Week program to help all students settle into life at University of Central Lancashire and in the UK. This is a festival of activities and information sessions designed to help students get used to life at UCLan; along with a calendar of social events where you can meet other new students. Additionally, students will learn about course enrollment, tv licensing and council tax, visa information, healthcare, local law enforcement, banking and student support.

Students will be issued with International Arrival Guide about a month before the start of the program, as well as a link to the Freshers' Week Program of Events.

Welcome Week is mandatory for all international students.

To learn more about the first few days, visit: https://www.uclan.ac.uk/study_here/undergraduate/applicants/international-first-few-days.php
<iframe allow="autoplay; encrypted-media" allowfullscreen="" frameborder="0" height="315" src="https://www.youtube.com/embed/Kfubclor3k4" width="560"></iframe>
Cost
Budget Sheet for Undergrad Program (Fall 2019)
$4,965.10 Estimated In-State Exchange
$9,365.10 Estimated Out-of-State Exchange

Budget Sheet for Undergrad Program (Spring 2020)
$5,155.10 Estimated In-State Exchange
$9,365.10 Estimated Out-of-State Exchange


INCLUDES:
Tuition

Program acceptance fee

Pre-departure orientation materials at Brockport

On-site orientation at UCLan

UCLan Study Abroad Office Services

Brockport's Study Abroad Office Services

SUNY International Health Insurance

Various campus-specific fees***

DOES NOT INCLUDE:

This actual amount that you will spend depends heavily on your style of living, and will vary with each individual's personal spending habits, entertainment preference and travel choices.

Financial aid applies towards fees. Please be sure to check with the Financial Aid Office at your home school. If applying or receiving financial aid, you will need to give the Financial Aid Office (at your home school) a copy of your acceptance letter and budget sheet.

**Varies depending on the SUNY campus at which the participant pays tuition.
***The SUNY International Health Insurance is mandatory and will be included on the student's Brockport invoice.

The cost (and items included in the cost) as listed on the website are subject to change and should be considered estimates. Final budget sheets will be mailed to the student prior to departure and usually upon acceptance.

NOTE: This program is only available to Brockport students and exchange spots are on a first come, first serve basis. Please contact the Center for Global Education and Engagement overseas@brockport.edu for further information.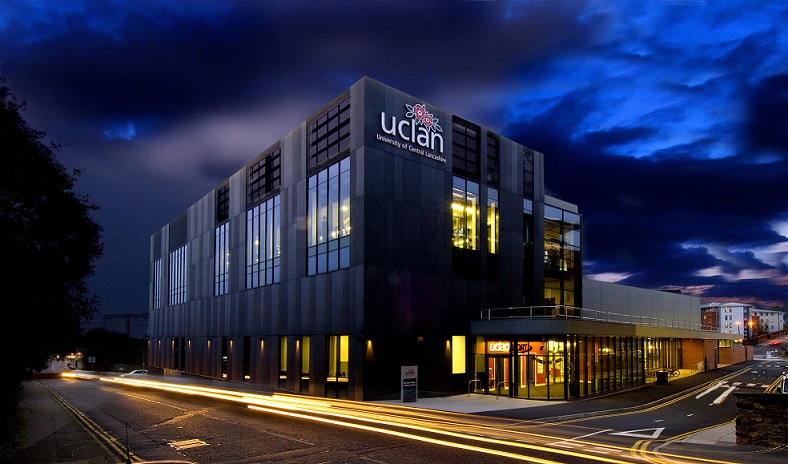 Courses
Students studying at UCLan must take a minimum of 60 credits per semester (30 ECTS) and 120 credits (60 ECTS) per academic year. Modules must be pre-approved before an application is submitted. Module approval will be assessed on previous academic study and students are advised to choose level 1 and level 2 modules. Level 3 modules are at Honors level.

Class timetable and module description (if requested) will be sent once modules have been approved by the Academic Lead. UCLan and Brockport cannot guarantee in advance that students will be eligible for courses indicated in their application. In addition, UCLan cannot guarantee that courses will run after the student has enrolled.


For more information regarding courses available at UCLan, please visit: https://www.uclan.ac.uk/courses/index.php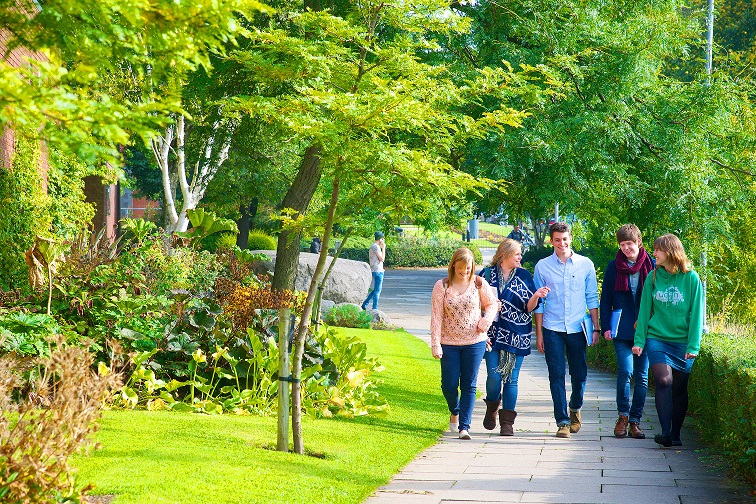 Dates
Fall 2020 (est.): September 14, 2020 - January 15, 2021 (including exams)

Spring 2020 (est.): January 15, 2020- May 23 2020
Important note: Please do not book your travel arrangements until you have received the official Travel Memo from your program advisor.